Assign garage door torsion spring repair Dallas services to our company to get quick solutions to all problems. Not only do we dispatch pros quickly, but also properly equipped to fix, adjust, and replace torsion springs. There's nothing easy with such services. Instead of taking chances, turn to our team to be sure the spring service is done safely and accurately. Do you own a rollup door? Do you have a sectional door? Have no worries. As long as your garage door utilizes a torsion spring system, you can depend on our company for service. Would you like the torsion spring converted to extension springs or vice-versa? No problem. We are here for any & all spring services in Dallas, Texas.
Same day Dallas garage door torsion spring repair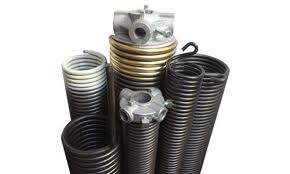 All Dallas torsion spring repair services are provided swiftly. Even if your torsion spring is still intact but noisy, call us. Does it seem to be in bad shape? Is it sagging? Is the stationary or winding cone damaged? Every time you face problems with the torsion spring, get in touch with our company. There's no reason to let things get out of hand. The moment you notice some damage or a problem, call us. What's more, we are at your service for maintenance. By keeping the spring lubricated at all times, you avoid problems and unnecessary noises. Are you looking for a local tech to check & fix the garage door balance? Say the word and a pro will come out for the torsion spring adjustment before you know it.
Expert garage door torsion spring replacement in no time
If the torsion spring broke, don't despair. Available for same day garage door torsion spring replacement, our company addresses such urgent needs in a jiffy. And not just that. The techs come out properly equipped to ensure they install the correct spring to the garage door. They do their work correctly and safely from start to finish. And once they set the torsion spring replacement, they make the required adjustment to ensure the correct balance of the garage door.
Need torsion spring adjustment? Want the garage door balance checked? Call us
Take no risks with spring services! Turn to Dallas Garage Door Repair Central whether you want the spring fixed or replaced to get fast and expert service without paying much. Are you having some troubles now? Did the spring snap? Is there a problem with the cones or the shaft? Contact us for the garage door torsion spring repair in Dallas.